OUR SAFETY COMMITMENTS

First and foremost, we want to express our sincere concern for everyone who has been impacted by the coronavirus (COVID-19). The Cheesecake Factory is dedicated to being a great place to work and to taking great care of our people. The health and wellbeing of our staff, managers and guests is our top priority and has been our guiding principle throughout this unprecedented time. We have been following the guidance of the CDC and our local health departments and will continue to do so throughout this evolving situation. Before arriving onsite for an interview, please discuss our health and safety protocols related to interviewing and working at our restaurants with a manager.
MEET OUR TEAM
Mariela
PREP COOK
"I really enjoy the people who work here, and the way the company takes care of us."
Hector
PREP COOK
"Using only the freshest ingredients within our dishes makes me proud of my work."
Lia
LINE COOK
"I've learned so much about what it takes to create delicious food from scratch, and I continue to learn more every day."
Manual
PREP COOK
"I get the shifts I need and everyone loves to have fun at work."
Rosa
LINE COOK
"The line is an exciting place to be! It can get really busy, but you always have the support of your teammates and managers."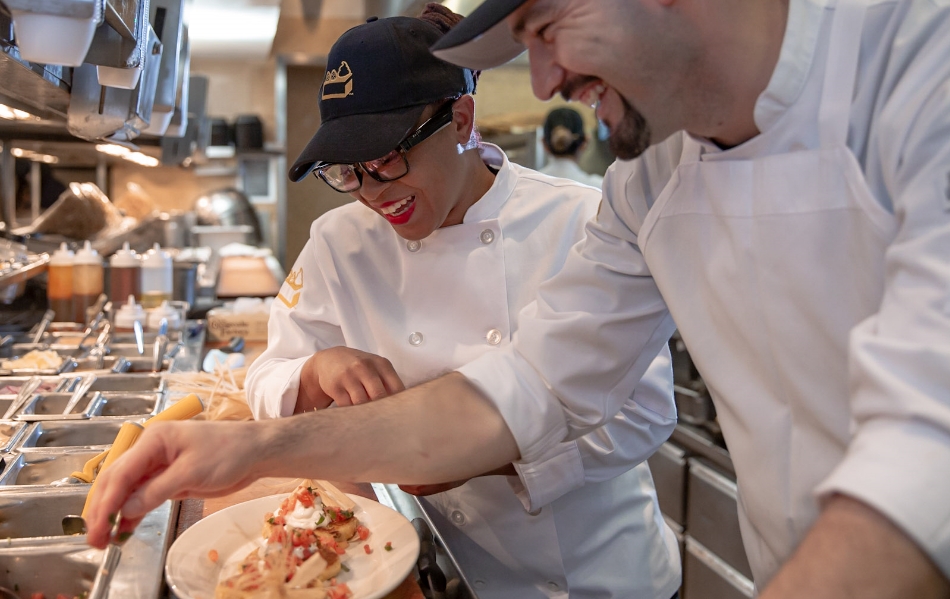 TAKE PRIDE IN YOUR FOOD
Work side-by-side with a fun, hardworking culinary team to create delicious dishes for our guests. Develop your skills and technique as you make 250+ recipes from scratch.
BECOME A MASTER CULINARIAN
Achieve the highest honor for line cooks through our Master Culinarian Program. No matter your background, you can follow our roadmap to become an expert in your field.
LINE COOK TRAINING
STATION CERTIFICATION
DESIGNATED TRAINER
3-STAR & 5-STAR COOK
MASTER CULINARIAN
TAKE YOUR CAREER TO THE NEXT LEVEL
More than half of our Kitchen Managers are promoted from within. Whether you start in our kitchen as a dishwasher or a line cook, we'll help you develop your skills and advance in your career.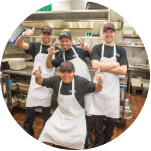 DISHWASHER
Lay the foundation for your growth by learning the ins and outs of a high volume, 100% scratch kitchen.
PREP COOK
Work with the freshest ingredients and state-of-the-art equipment as you prep more than 250 recipes from scratch.
LINE COOK
Master complex recipes, precise cooking techniques and intricate plating with one-on-one development from our kitchen managers.
KITCHEN MANAGER
Drive culinary excellence by developing staff members to their full potential and managing all aspects of a kitchen team.
EXECUTIVE KITCHEN MANAGER
Direct the entire kitchen operations of a multi-million-dollar restaurant while motivating, training and inspiring others to advance in their career.
BENEFITS FOR YOUR BEST LIFE
STABILITY
Get the consistent hours you need, as well as paid time off
TALENTED TEAM
Join a talented community of culinary professionals with a "got your back" mentality
EDUCATION
Earn your GED or Associate's Degree at no cost to you
COMPREHENSIVE HEALTHCARE
Medical coverage as low as $5 per paycheck, along with dental, vision and more
DINING DISCOUNTS
Enjoy a 25-35% dining discount (bring your friends and family!)